COMPOSITE DEVELOPMENT STRATEGY IN THE NATUNA AREA COASTAL DEFENSE IN SUPPORTING THE MAIN TASKS OF THE INDONESIAN ARMED FORCE
Rachmat Triadi

Sutrisno Sutrisno

Okol Sri Suharyo
Abstract
The Unitary State of the Republic of Indonesia is the largest archipelagic country in the world, where its
geographical constellation which is in a cross-world position places the sea area of national jurisdiction very
strategically for both Indonesia and for other countries. The State Defense Policy of 2020 set by the Minister of
Defense of the Republic of Indonesia formulates that the implementation of National Defense is carried out in a
directed, measurable, transparent and accountable manner, demanding the establishment of a Universal People's
Security Defense System (Sishankamrata) through efforts to manage national resources which include all human
resources, human resources and human resources. natural resources, artificial resources and national
infrastructure throughout the territory of the Republic of Indonesia as a defense unit in overcoming threats.
Composite Company capabilities can still be developed by increasing the strength and capabilities of composite
companies and optimizing the degree pattern. The Composite Company development strategy can be started by
first studying the potential threats that may be in the future and analyzing the condition of the Composite Company
which must be improved to create national maritime security. Based on these problems, this research offers a
strategy for developing a composite company in maintaining national marine security that takes into account
potential threats in the future. In this study, the authors analyzed the problem using the SWOT method. The
SWOT method is used to formulate the main strategy for the development of Composite Companies in the face
of national maritime security threats, and used to analyze the implementation of the Composite Company development
strategy in the face of national maritime security threats. The AHP method is used for decision-making involving
a number of criteria and alternatives selected based on consideration of all related criteria are used to determine
the priority scale of the strategy to be implemented for the advancement of the Navy.
Keywords: Strategy, Composite Company, SWOT Method, Analytical Hierarchy Process (AHP) Method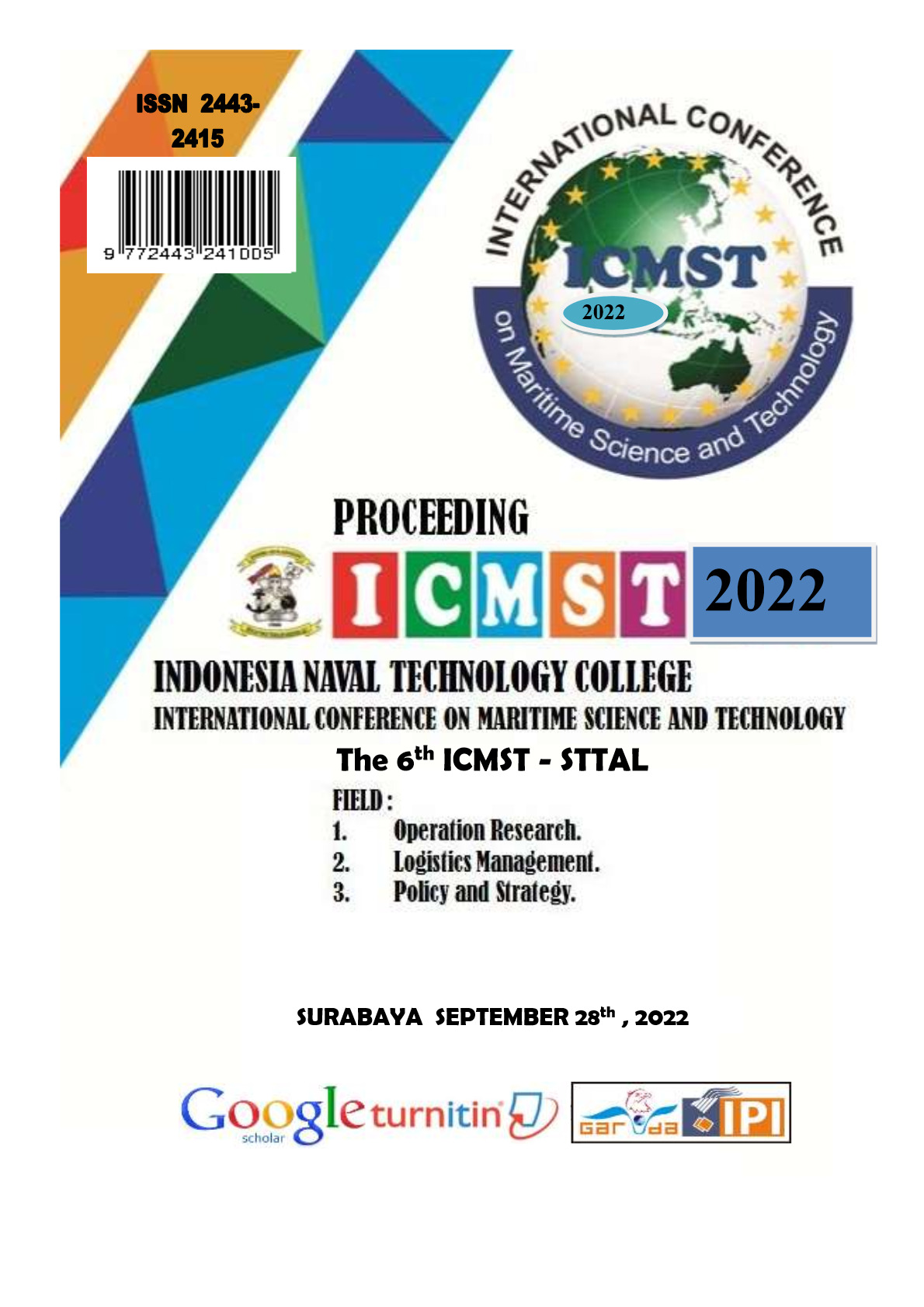 How to Cite
TRIADI, Rachmat; SUTRISNO, Sutrisno; SUHARYO, Okol Sri. COMPOSITE DEVELOPMENT STRATEGY IN THE NATUNA AREA COASTAL DEFENSE IN SUPPORTING THE MAIN TASKS OF THE INDONESIAN ARMED FORCE.
STTAL POSTGRADUATE - INTERNATIONAL CONFERENCE
, [S.l.], v. 6, n. 1, oct. 2022. ISSN 2443-2415. Available at: <
http://seminarpasca-sttal.ac.id/index.php/seminarpasca-sttal/article/view/116
>. Date accessed: 06 dec. 2022.