ANALYSIS OF INDONESIAN WARSHIPS SELECTION IN SUPPORTING MARITIME TASK FORCE (MTF) IN LEBANON IN SUPPORTING THE MISSION FOR WORLD PEACE
Okol Sri Suharyo

STTAL

Avando Bastari

STTAL

Anton Nugroho

STTAL
Abstract
World Peace Forces, or what we often call the Garuda Contingent (KONGA), is the Indonesian National Army troops assigned as troops peace in another country. Indonesia began to participate in sending forces as part of the UN peacekeeping force in 1957. Indonesia sent the Warship of the Republic of Indonesia (KRI) to maintain peace under the United Nations flag at the United Nations Interim Forces Mission in Lebanon (UNIFIL) for the first time in 2009. This activity aimed to maintain security stability in the Lebanese area. This was because Lebanon was one of the countries that were experiencing conflict in the Middle East area. So far, the Indonesian Navy has sent twelve MTF Task Force to Lebanon with using six KRI, namely KRI Diponegoro-365, KRI Sultan Hasanudin-366, KRI Sultan Iskandar Muda-367, KRI Frans Kaisiepo-368, KRI Bung Tomo-357, and KRI Usman Harun-359. In the previous section, the Indonesian Navy still has Van Speijk Class as the frigate warship. And Indonesian Navy also has PKR 10514 as the new frigate class. Along with the continuity of the task force, consideration was needed in determining the warship that continues the mission. It was necessary to weigh the criteria using the Analytical Hierarchy Process (AHP) method in determining the warships that meet these criteria. The following selected warships would continue the warships that have previously carried out the maritime task force mission in Lebanon.
Keywords: Maritime Task Force (MTF), Indonesian Warship selection, Analytical Hierarchy Process (AHP).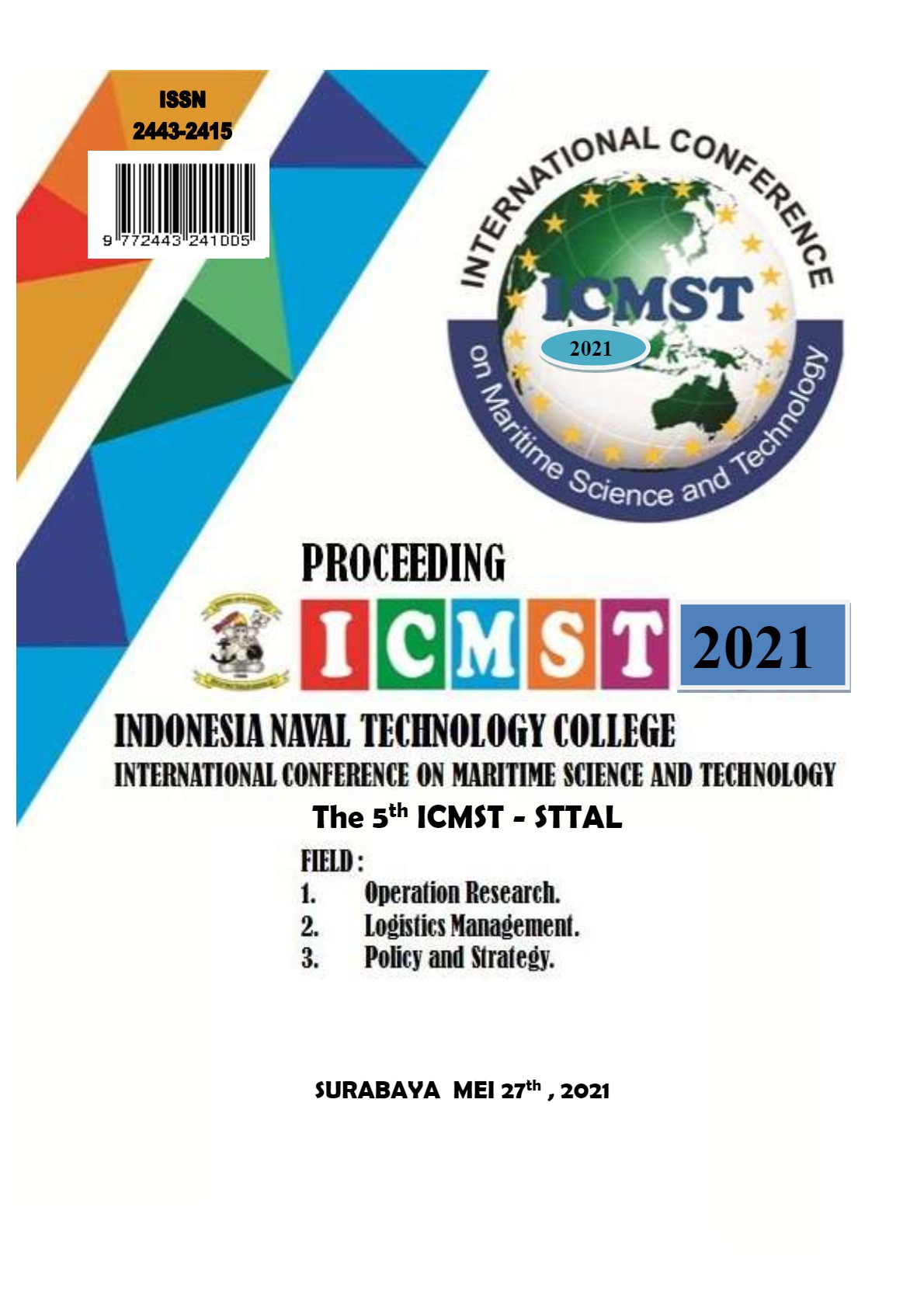 How to Cite
SUHARYO, Okol Sri; BASTARI, Avando; NUGROHO, Anton. ANALYSIS OF INDONESIAN WARSHIPS SELECTION IN SUPPORTING MARITIME TASK FORCE (MTF) IN LEBANON IN SUPPORTING THE MISSION FOR WORLD PEACE.
STTAL POSTGRADUATE - INTERNATIONAL CONFERENCE
, [S.l.], v. 5, n. 1, june 2021. ISSN 2443-2415. Available at: <
https://seminarpasca-sttal.ac.id/index.php/seminarpasca-sttal/article/view/66
>. Date accessed: 29 may 2022.