POLICY STRATEGY OF MARITIME POTENTIAL SERVICE (DISPOTMAR) NAVAL BASE V IN SUPPORTING THE DEVELOPMENT OF INDONESIAN MARITIME POTENTIALS
I Nyoman Astawa Yasa

Rian Prasetian

Raditiyo Dimas Mudjiono
Abstract
The Maritime Potential Development Service (Dispotmar) of Naval Base V is one of the Central Implementing
Elements at the Naval Base V level which is in charge of carrying out the function development and
implementation of maritime potential development activities. In order to support the development of maritime
potential, there are several problems that occur in the field of regional resilience development, social
communication, community service, maritime service industry, socialization of fishery laws and fulfillment of
infrastructure. This research is expected to overcome some of the problems faced. The stages of the research
carried out were identifying and evaluating internal and external factors, selecting strategies using the SWOT
method, compiling alternative strategies and determining the priority strategies selected using Borda. The result
of this research find the WO 5 strategy as the higher priority value of 0.38 as , namely the preparation of a NCO
legal forms to be used as a guideline and basis for NCOs personnel by utilizing government program support and
the main task of Dispotmar as a coach for the maritime youth generations.
Keywords: Policy Strategy, Dispotmar Naval Base V, SWOT, Bordas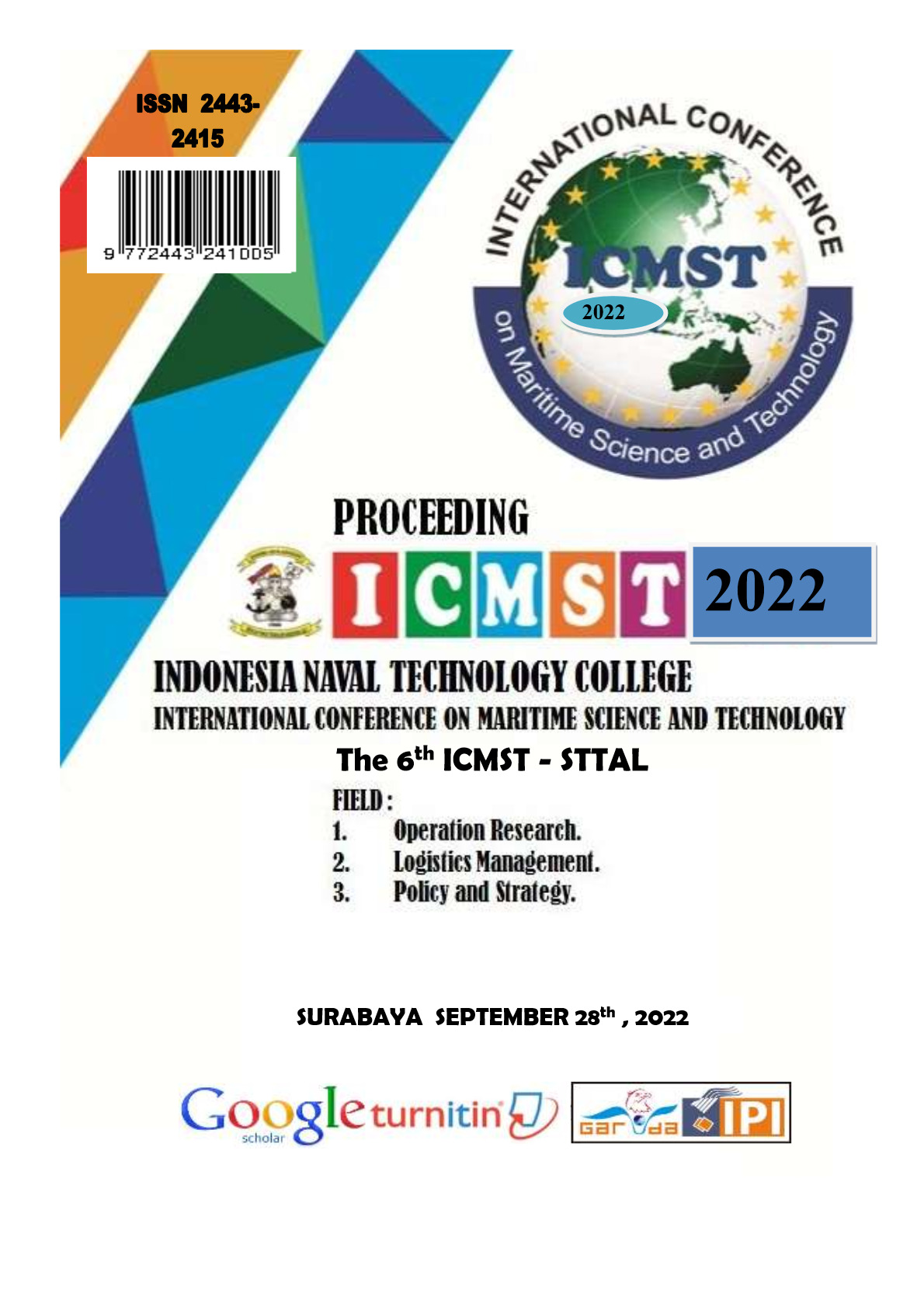 How to Cite
YASA, I Nyoman Astawa; PRASETIAN, Rian; MUDJIONO, Raditiyo Dimas. POLICY STRATEGY OF MARITIME POTENTIAL SERVICE (DISPOTMAR) NAVAL BASE V IN SUPPORTING THE DEVELOPMENT OF INDONESIAN MARITIME POTENTIALS.
STTAL POSTGRADUATE - INTERNATIONAL CONFERENCE
, [S.l.], v. 6, n. 1, oct. 2022. ISSN 2443-2415. Available at: <
https://seminarpasca-sttal.ac.id/index.php/seminarpasca-sttal/article/view/117
>. Date accessed: 09 june 2023.