DETERMINATION TIME INTERVAL REPLACEMENT OF CRITICAL COMPONENTS IN SPERRY MARINE BRIDGEMASTER E RADAR SATUAN KAPAL CEPAT KOARMADA II
Basuki Basuki

STTAL

Avando Bastari

STTAL

Priyadi Hartoko

STTAL
Abstract
One aspect of KRI operation readiness is navigation equipment where the navigation radar as a system for detection and location of objects has vital function so that high radar readiness is needed to support operations. To fix or prevent system damage, scheduled maintenance management is needed. The critical components of the Sperry Marine Bridgemaster E Radar were determined using the FMECA and reliability models in this analysis. The Risk Priority Number (RPN) was calculated using the FMECA model and was used as a reference value when evaluating critical components. The Risk Matrix is used to analyze the RPN value of each component. Of the 20 (twenty) components found, 7 (seven) are considered critical. It is a DC motor drive, Interface Unit, Magnetron, Modulator, Power Supply Scanner, Electronic Processor Belt and Drive Belt. With a value of 51840, the DC Motor Drive component has the highest RPN value, while the Dive Belt component has the lowest RPN value of 43776. Modulator has the shortest replacement period of 128 days, while the Processor Electronic Unit has the longest replacement time of 271 days.
Keyword : FMECA, Time Interval of Replacement, Risk Priority Number (RPN), Reliability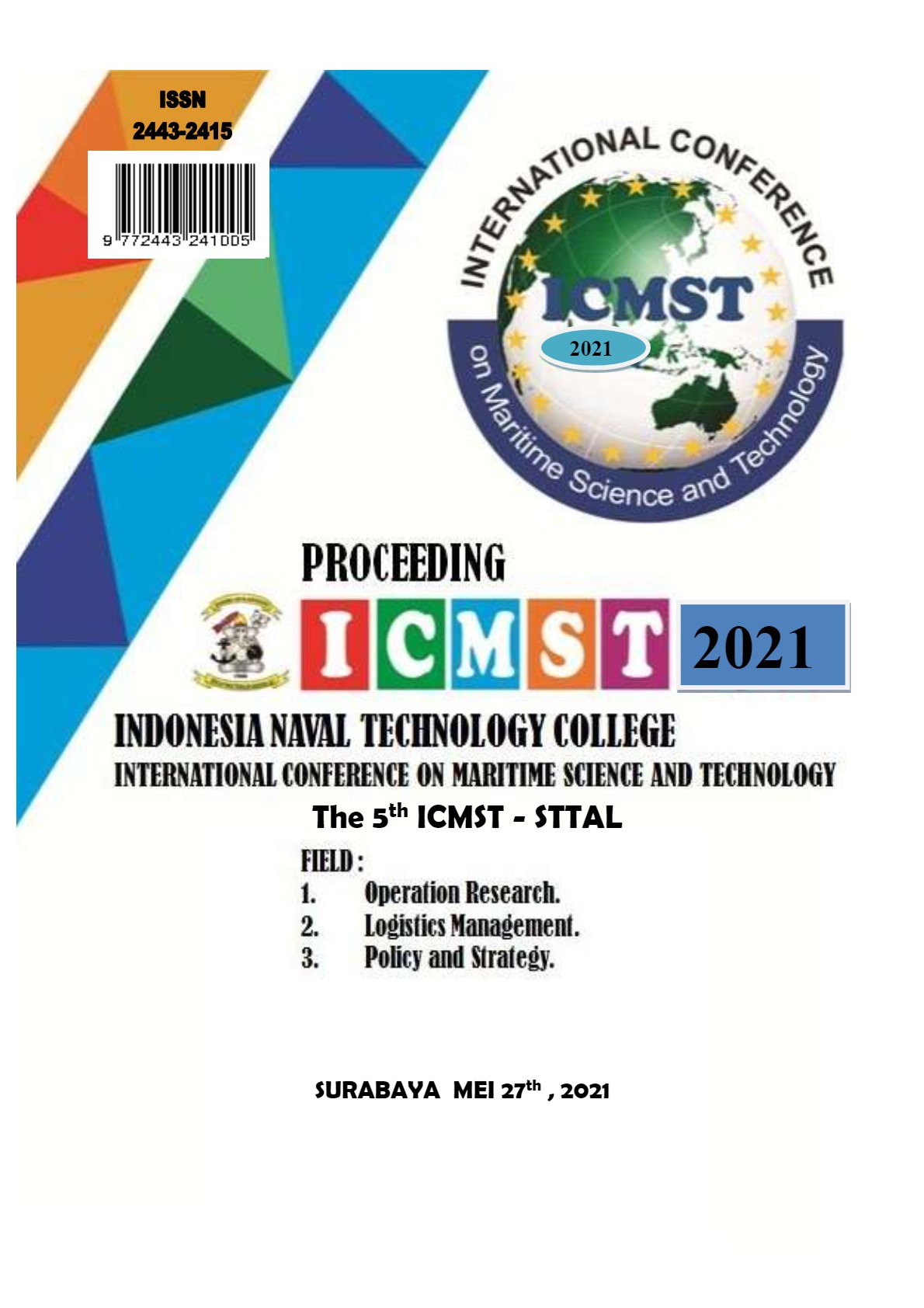 How to Cite
BASUKI, Basuki; BASTARI, Avando; HARTOKO, Priyadi. DETERMINATION TIME INTERVAL REPLACEMENT OF CRITICAL COMPONENTS IN SPERRY MARINE BRIDGEMASTER E RADAR SATUAN KAPAL CEPAT KOARMADA II.
STTAL POSTGRADUATE - INTERNATIONAL CONFERENCE
, [S.l.], v. 5, n. 1, june 2021. ISSN 2443-2415. Available at: <
http://seminarpasca-sttal.ac.id/index.php/seminarpasca-sttal/article/view/71
>. Date accessed: 06 dec. 2022.