APPLICATION OF ANP AND TOPSIS TO SELECTION OF UNMANNED AERIAL VEHICLES (UAV) LAND-BASED LOCATIONS FOR SUPPORTING THE INDONESIAN NAVY MISSION
Helmi Amrullah

Yoyok Nurkaya

Rakam Rakam
Abstract
The Indonesian archipelagic sea lane which connects the Indian Ocean with the Pacific Ocean and East Asia with
Australia brings huge consequences to the efforts to implement security. Therefore, Indonesia needs facilities and
infrastructure to carry out the enforcement of state sovereignty while maintaining security in all areas of national
jurisdiction. The naval battle strategy using aircraft as an extended sensor system has shown the ability that naval
battle tactics will be more effective in detecting the enemy. In carrying out the defense function, almost all defense
equipment owned by the Indonesian navy currently need the radar as a remote sensing system or as an early
warning system. The strategic location of land base is needed in optimizing the current detection system. The
ability of UAVs for security and defense at sea needs to be developed as an Integrated Fleet Weapon System
(SSAT) to fulfill the functions of tactical reconnaissance and sea surveillance (Surveillance). The use of the UAV
can also increase strength and complement the need for maritime patrol aircraft (MPA), which so far has not been
met quantitatively in covering all waters of Indonesia's national jurisdiction. The area of the Indonesian
archipelagic sea lane is in the working area of the First Fleet Command (Koarmada I). Where there are some
Lantamal and Lanal underneath. In order to optimize the placement of the ScanEagle UAV in the Indonesian
archipelagic sea lane region, it is very important to create a UAV location determination model using the ANP and
TOPSIS methods. The first step is to develop criteria and sub-criteria for the Landbase location of the Landbase
(UAV) in the Indonesian archipelagic sea lane region using the Analytical Network Process (ANP) method. The
next step is to compile the criteria and sub-criteria for the location of the Landbase (UAV) in the Indonesian
archipelago sea lanes. The last step is to arrange the best priority location using the TOPSIS method. The results
of determining the location of the ScanEagle UAV Landbase are expected to be used as input in formulating a
strategy for projecting the future strength of the Indonesian navy.
Keywords: UAV, SSAT, Surveillance, ScanEagle, ANP, TOPSIS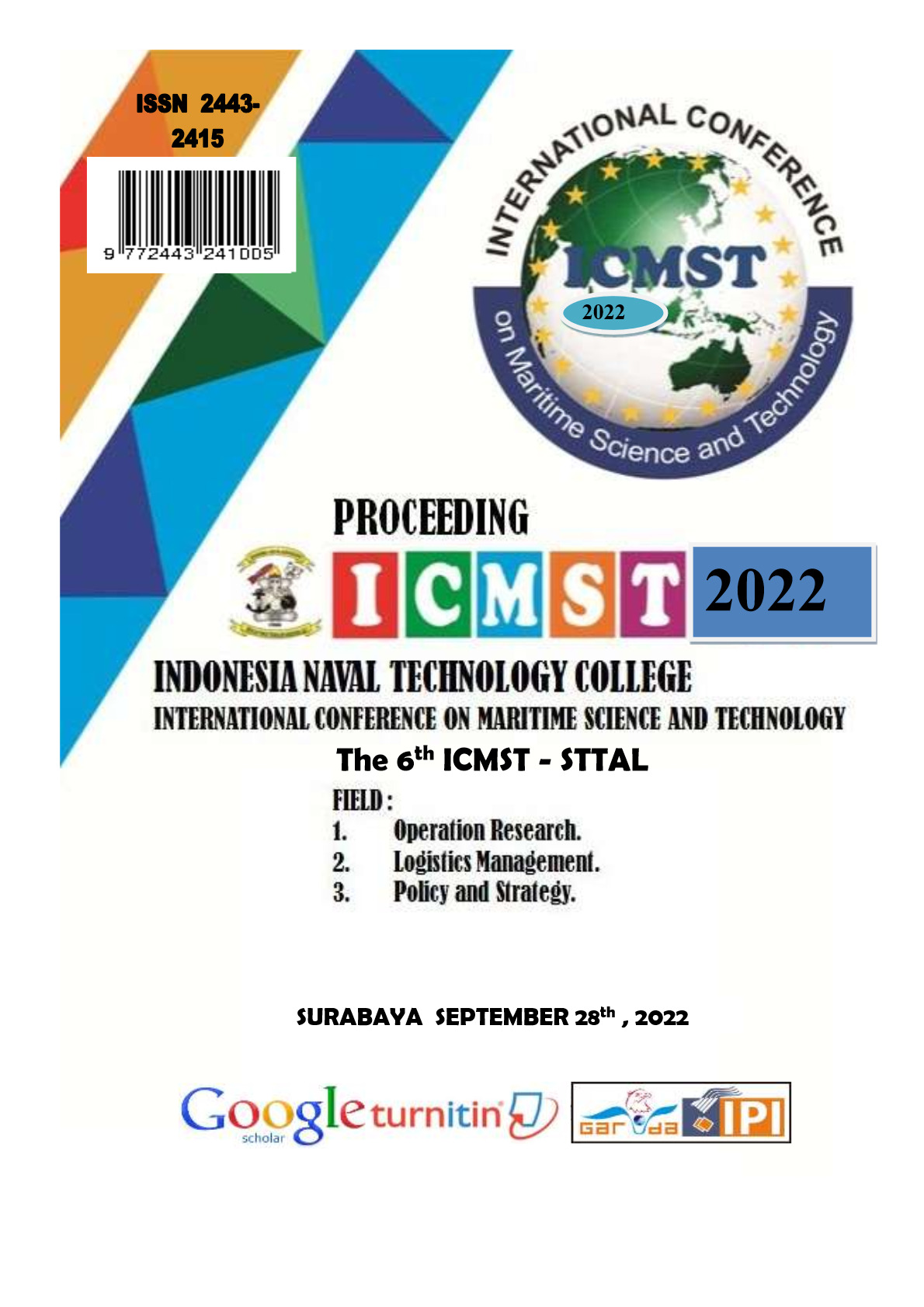 How to Cite
AMRULLAH, Helmi; NURKAYA, Yoyok; RAKAM, Rakam. APPLICATION OF ANP AND TOPSIS TO SELECTION OF UNMANNED AERIAL VEHICLES (UAV) LAND-BASED LOCATIONS FOR SUPPORTING THE INDONESIAN NAVY MISSION.
STTAL POSTGRADUATE - INTERNATIONAL CONFERENCE
, [S.l.], v. 6, n. 1, oct. 2022. ISSN 2443-2415. Available at: <
http://seminarpasca-sttal.ac.id/index.php/seminarpasca-sttal/article/view/105
>. Date accessed: 27 sep. 2023.